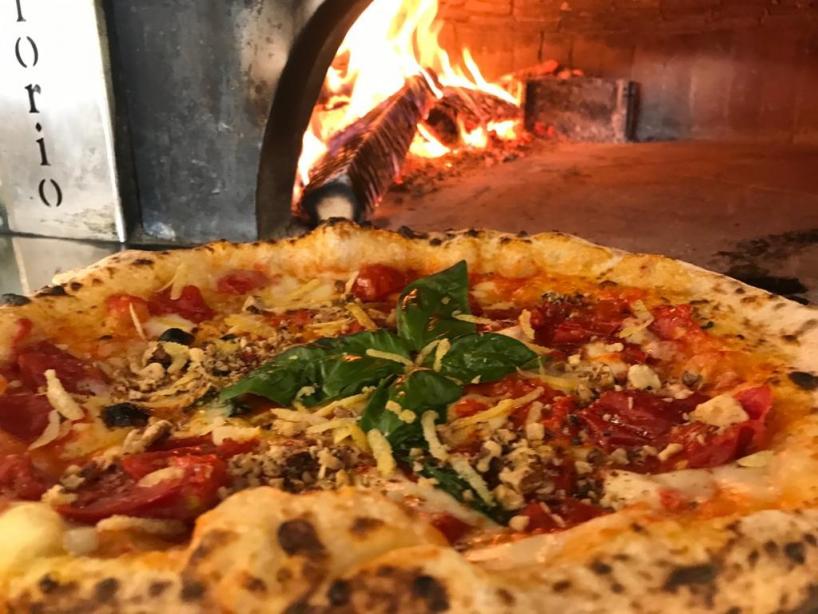 Event date:&nbsp20 October 2019
A success story that for the second consecutive year, renews its promise of culinary excellence. Two years of news, successes and many new ideas to continue to surprise and delight the palates of everyone, young and old.
During the celebrations, our attention to quality, seasonality and territoriality of the ingredients, will be put in the foreground with the introduction of the new "Sorrento" pizza, which is characterized by the use of typical local products:
Walnuts from Sorrento
Mozzarella from the Sorrento Peninsula
Sorrento lemon peels, put out of the oven
Pomodorino di Sorrento: Piennolo quality tomatoes grown in a more "clayey" soil than the dry Vesuvius slopes, which give rise to a different variation of the piennolo, renamed "Pomodorino Sorrento", which differs from the piennolo normal for a small tip based on it.
Another important novelty, which will be presented during the event, will be the new theatrical season organized by Mr. Maurizio Mastellone, with the collaboration of the well-known radio presenter and author Gianni Simioli, who will take care of the artistic direction. The dates of the shows, which will be held at the Cinema Teatro Armida, are set for the months of November, January, February and March.
In short, many new features that can be discovered starting from Sunday 20 October.
We are waiting for you!