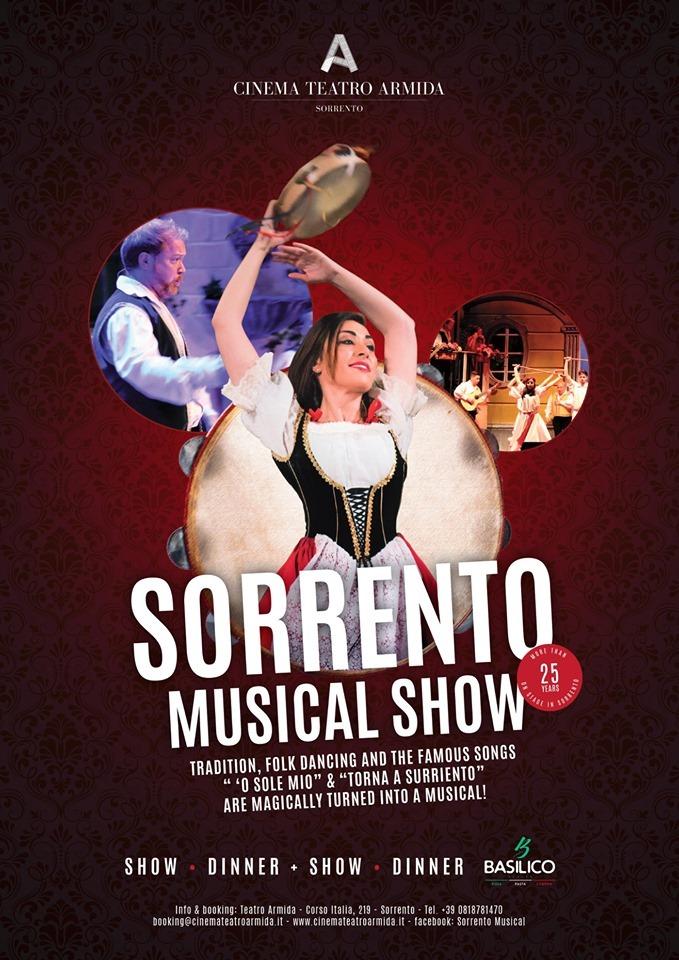 Visit the official website www.cinemateatroarmida.it
On the stage of the Armida Theatre, the tradition of two centuries of Neapolitan dances, costumes and music become an involving musical.
Magical songs such as 'TORNA A SURRIENTO' fascinate spectators and carry them back in time through an historically accurate scenery.
The show, which lasts 75 minutes, tells the daily life of southern Italians through four different scenes.
BOOK NOW!
SHOW (9.00pm)
DINNER SHOW (Dinner 7pm - Show 9pm)
Traditional Neapolitan dinner served at BASILICO ITALIA